About Us
Having built my first cue in 2013 over the next few years I studied every bit of material I could get my hands on and through trial and error gradually learned what works and more importantly what does not.
Trying many different techniques I was not content to have someone show me how to build a cue and wanted what I built to lo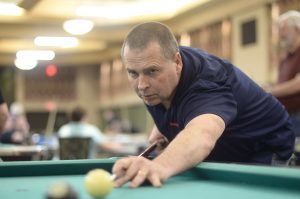 ok and play like my cues not someone else's. Most of my early cues I gifted to friends and family.
Once I was confident I could build a cue that would play well and last I eventually started offering them for sale. I do not take orders for cues as I run a very demanding non pool related business during the day.  I  don't want to be just the next cue builder who doesn't deliver. The industry has way too much of that already.
I build simple cues highlighting the natural beauty of the wood and most importantly they hit solid and consistent. If you are looking for bling, Coos Cues are not for you.
Only a limited number of cues are built each year and they find new homes when they catch someone's eye either during construction or after completion. I take great pride in what I create and if you acquire a Coos Cue it will not disappoint!