Testimonial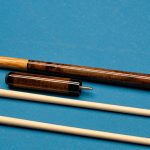 John builds a wonderful cue!  Everything I asked  for was customized to my specs. My cue is 60 inches long with olivewood forearm, cored with purple heart and a walnut handle (absolutely beautiful).  Around 18.8 oz. with simple ring work, 2 shafts are 12.75 and a 14 inch pro taper as requested and a 6 inch extension. Cue hits amazing and shafts are smooth as ice. John kept me informed throughout the build that took around 4 months. I was so pleased I ordered a break cue through him that breaks great at a very good price.  Can't go wrong with Coos Cues. Thanks for everything and looking forward to future business with you.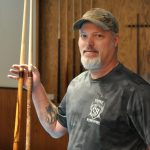 Hi everyone. I have had a lot of custom built cues in my career,  and these Coos cues are extremely well built.  I really appreciate the exotic wood and performance of their cues, and I have had 6 of them built.  I personally own 3 and had one made for my wife and son  They even picked out the different types of wood for the cues.  I gave  friends of mine the other three as gifts.  I love my cues and use them almost every day for the past three years with no issues with the performance or wear.   Thanks John for the fine quality and appreciation of building great cues!!!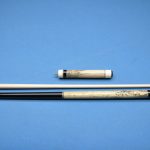 I absolutely LOVE my new cue from John Chaplin of Coos Cues. The hit is so solid and I'm getting great action with it! In addition, it's amazingly beautiful. The spalted tamarind you used is unique and the deep, rich ebony accentuates it perfectly. The only problem I have with the cue is other people are always asking to hit with it, and it's difficult for me to get it back from them! My first pro competition with the cue will be at Super Billiard Expo in Philadelphia in March! I'm so excited about this year and competing with this cue! Thanks again! You're the best!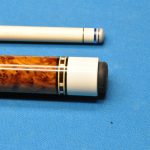 Just wanted to say thanks again for the wonderful cue you built for me.  It plays great, and I have adjusted my game to adapt to the larger shaft size and thus far it is working well.
The workmanship is superior, the hit and feel is great and the fit and finish is wonderful.  A+++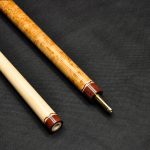 Thank you for making my cue to fit me so well. It's a pleasure every time I play with it. My play does not do it justice, but I'm working on that.
Thanks,
Mason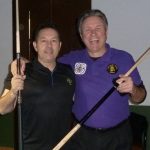 A big thank you to John Chaplin for making me a simply beautiful custom cue in Spalted Tamarind & Ebony.
I had been looking for a while and was doing my due diligence and homework on what cue to buy etc when I came across John's excellent and informative video on how he makes cues which I really liked.
I followed up by contacting John and discussing back and forth my likes and dis-likes and what was important for me in a new cue etc.
It was very easy dealing with John as he is was very professional.
John communicated with me throughout the build and sent updated photos so I could see how he was progressing. I am now playing with your work of art John and I always get other players asking about it when they see the quality of build and I am playing much better which can't be a coincidence!!
Thanks again John for building my lovely cue!!
I'm Just getting back to thank you for the  wonderful job you did building my cue.  I can't express in words how great it turned out.  The weight is no where near as heavy as I thought it would be and the feel and hit are outstanding.  Also I love the extension.   Keep up the great work I will be recommending your product to any I know looking to have a cue built.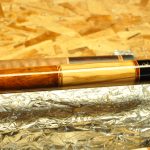 First I just wanted to say thanks to John Chaplin with Coos Cues for a great cue. I really appreciate the continued communication and pictures during the completion of my cue. The pictures did not due the cue justice. It is a work of art from the wood selection through the construction process and completing it with a deep finish that was the ultimate compliment to the cue. The cue has a great hit and just feels right. I know that sounds weird but when you find a cue that has that "just right" feel you know it because it immediately raises your confidence level. I have played with the cue for about 35 hrs now and have absolutely no regrets, which is why you are working on my second Coos at this time.
So, to anyone contemplating the purchase of a Coos Cue, I can assure you that you will not be disappointed. I have owned fourteen custom cues in my life and thirty-five or so production cues and Coos is second to none. And the bonus is that dealing with John Chaplin is painless. And, when he ships a cue it is packaged so that there is no doubt it will be in pristine condition when it arrives. Check out the videos on his site as well as you tube and you will know why his cues hit so well.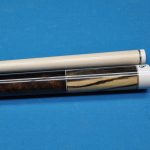 John-
Cue came today. you did it right. Superior craftsmanship.Have hit some with it and must say this could be the beginning of a beautiful relationship.(stole that line from "Casablanca")Seriously, I'm pleased as punch (uh-oh, stole that line from Hubert Humphrey) and want to thank you for making me a marvelous cue.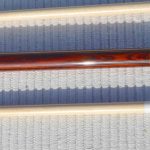 I accidentally stumbled into Coos Cues web gallery and saw many natural great looking cues. I was in love with some of the cues immediately.    I have 3 very good cues, so I debated with myself for many months.  I couldn't resisted, so I wrote to John and asked him to build me a cue with two shafts.  During the building process John sent me pictures of a couple of proposed woods. I got to pick the stock wood I like.   This cue was shipped to me a week ago.  This cue is a piece of art work with details exceeding my expectations.  Yes, the work details are very fine, and cue weight and tip sizes all came in very close to what I expected.  Great job.
Our near by pool hall has been closed due to Covid-19.  I am so eager to test this cue  but I can't.  So I send photos to my friends.  For now all I can do is to look at this beauty.
Many thanks to John,
George Wong
L.A. California